Which is the Best Photos to GIF App for Windows?
You can quickly get Photos to GIF App to create customized GIFs to share across your social media. GIFs perfectly describe your feelings, emotions, and responses to situations while having any conversation. But what exactly is a GIF, and which is the best photos to GIF app for windows?
The Best Photos to GIF App for Windows
Photos to GIF – GIF Maker is one of the best applications to convert Photos to GIF quickly. Creating GIFs is a piece of cake with this Photos to GIF App. Don't waste your time looking for good GIFs online or on GIF apps; create your own quickly with Photos to GIF – GIF Maker. Download the app for free for Windows and start making unique GIFs quickly.
What is Photos to GIF – GIF Maker?
Photos to GIF – GIF Maker is a free Windows application. The app allows you to capture images and then turn them into GIFs. You can easily create GIFs using multiple photos or video(s). Check tutorial to learn quickly.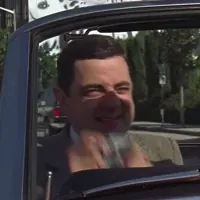 Keeping in mind the value of your time and the spontaneity of the moments when you suddenly have the urge to click pictures or capture moments and turn them into GIFs, we offered you a camera feature that helps you personalize your experience while using the app.
Select Images from your device gallery that you wish to convert into GIFs.
Click Duration and choose the time interval between the photos.
After that, you will find editing tools to edit your photos at the bottom of your screen.
You can add beautiful themes, effects, borders, or frames to your GIFs.
Also, you can change the speed of your GIFs as per your requirements.
Once done, click the Save button to save your creation in your device's gallery.
Using the Video to GIF Option
It is always better when you can relate your actions to some response and can use them as reference for later conversations. Capturing such moments in videos and turning them into GIFs is one way to do that. With this best Photos to GIF app you can also convert your videos in GIFs and share with your loved ones.
Steps to Convert Video to GIF
Click the Video to GIF option, which will direct you to your device's library.
Browse through the multiple videos and select the one you want to convert into a GIF.
Use the slider to adjust the timings, choosing the starting and ending point of the GIF.
Note: "To make a GIF file, video length should not be more than 10 seconds."
Once the GIF is successfully created, a completion message will show along with the path of the folder's location.
Click the Save button to save the GIF in your device's gallery.